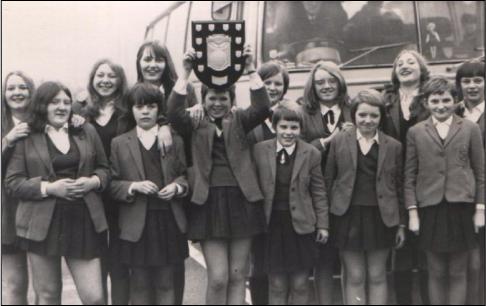 Trinity Girls Brass Band was established in 1959 thanks to a local woman, Margaret Stokes, at a time when there were hardly any female brass players around, if any at all. Margaret a local midwife, was at the time in charge of the local Girls Guildry and after hearing the 'musical efforts' of the local Boys' Brigade, decided that 'girls could make a better attempt'. She took the revolutionary step and set up an all-girls brass band. Although Margaret had no previous conducting experience, she was more willing to give it a go.
It was struggle at first, trying to 'kit' out the band with instruments, but with the help of parents, who organised many fund raising events and that of a Manchester music firm, the band was soon up and running.
Two years later, the band broke away from the Girls Guildry to become an independent organisation under the name of the Girls Guildry Band. It later became  The Trinity Girls Silver Band, named after the Holy Trinity Church to which it has originally belonged. People in the local village were very proud of the Girls band and their reputation as the only all girl band in the country soon spread.